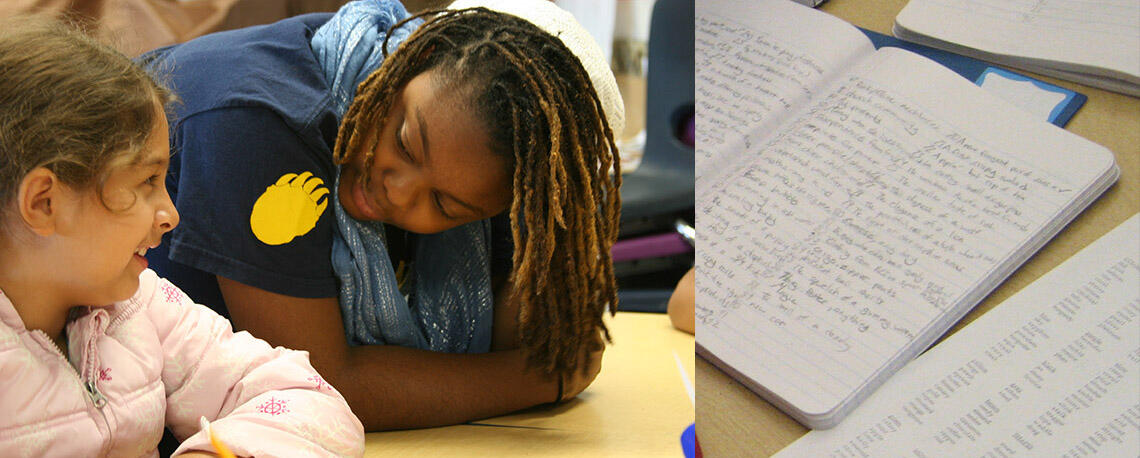 Bay Area Writing Project (BAWP) to Work with 150 SFUSD Middle and High School Teachers
The United States Department of Education has awarded the Bay Area Writing Project (BAWP) at UC Berkeley's Graduate School of Education (GSE) $2.2 million over five years to support 150 middle and high school teachers and more than 4,800 English learners in the San Francisco Unified School District (SFUSD) to improve their writing and learning of English.

"Multilingualism and multiculturalism are assets we aim to develop and nurture in each and every one of our students," SFUSD Superintendent Dr. Vincent Matthews said. "They are an essential part of our graduate profile as we prepare our students with the skills they need to succeed in the 21st century. We appreciate this opportunity to partner with UC Berkeley in support of our English Language Learner students and their families."

GSE Professor and BAWP Faculty Advisor Jabari Mahiri emphasized the transformative nature of writing instruction for English learners. "Extensive research points to the effectiveness of writing skills for significantly increasing English language learning as well as for increasing content knowledge in every school discipline," Mahiri said.

San Francisco serves more than 16,000 English learners, which includes students whose home language is a language other than English and who have limited proficiency in English. Berkeley will partner with San Francisco Unified School District on the project.

"SFUSD students have complex ideas about the world and learning the skills of effective argumentation are not only core standards across disciplines, but also support the life skills of problem-solving, inquiry, and citizenship," said Amy Brooks Gottesfeld, Supervisor of Secondary Multilingual Programs in the SFUSD Multilingual Pathways Department.
The project seeks to improve the ability of teachers in grades 6-12 to instruct English learners in argumentative writing and equip district leaders to better train teachers who serve this student population. The 5-year grant includes recruiting teachers from across San Francisco to attend intensive summer training institutes, and establishing communities of practice at school sites and across the district that will meet throughout the year. A rigorous evaluation process will track success.

"This project exemplifies a commitment to strengthening writing instruction that builds on the ongoing work of SFUSD's Multilingual Pathways Department," said BAWP Director Hillary Walker. "BAWP contributes nearly 50 years of expertise in putting teachers at the center of their own learning."

The Bay Area Writing Project (BAWP), based at UC Berkeley's Graduate School of Education, is an organization that includes teachers of all grade levels and disciplines. BAWP is dedicated to rethinking and improving writing instruction, as writing plays a critical role in improving learning outcomes in Bay Area schools. Rooted in the belief that successful classroom teachers are the best teachers of teachers, BAWP offers professional development led by teachers, and serves hundreds of educators and their students each year.

Founded in 1973, in collaboration with Berkeley's Graduate School of Education, BAWP is proud to be the flagship Writing Project site that influenced the establishment of the California and National Writing Project networks.
For questions about this effort, send an email to gsenews@berkeley.edu.